as exciting as concept cars are, often the reality is that their designs or features either never come into production or filter into the market many years later. BMW has always been different in this sense, just take the concept 8 series, Z4 and X7 for example. and, even more so, the BMW vision iNEXT is also different. it not only reflects the new challenges facing automotive design such as the changing ideas of personal mobility, but does so with a unique, ground-breaking design that will be in production in 2021. shown at the LA auto show 2018, the concept might be futuristic but, in reality, we will see it on our streets very soon.
exploring the design itself, as well as how its overall experience creates a new favorite space, adrian van hooydonk, BMW group's VP of design, details the concept to designboom.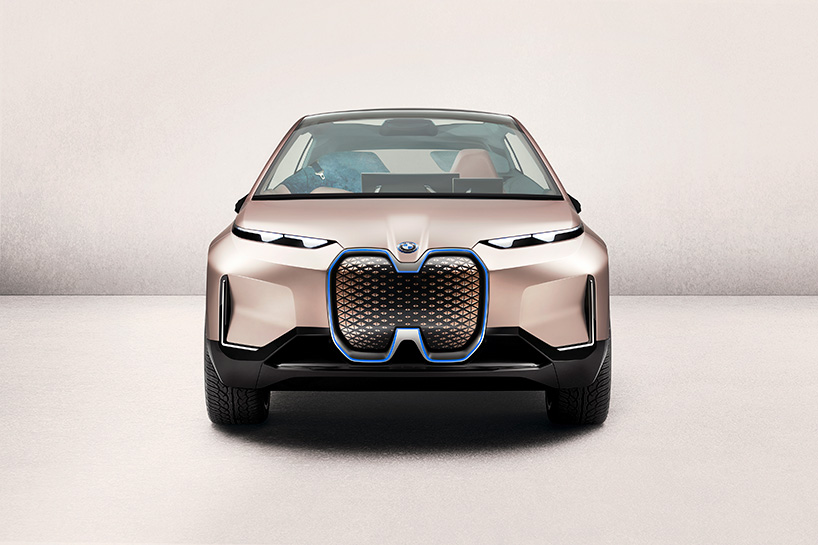 shifting in shade from front to rear, the BMW vision iNEXT features a unique greyrose copper finish that is said to age with the user. the side profile also highlights its honest design. few definitive lines – apart from around the wheel arches – define an exterior of sculpted surfaces that not only looks incredibly elegant but also dynamic and bold. furthermore, details like the window edges and LED strips reflect how the car symbolizes the next chapter for BMW i and its even more capable electric performance.